Evento completo
[Call 3.14]. Call for papers [CHAIA.PEP]
GARDENS AND TOURISM FOR AND BEYOND ECONOMIC PROFIT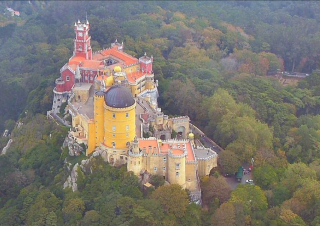 INTERNATIONAL COLLOQUIUM
"GARDENS AND TOURISM
FOR AND BEYOND ECONOMIC PROFIT"
University of Évora
Centro de História da Arte e Investigação Artística
Évora (Portugal)
12-13 December 2014
Venue:
Colégio do Espírito Santo
(University of Évora)
The Centre of Art History and Artistic Research (CHAIA) of the University of Évora will organize the interdisciplinary International Colloquium "Gardens and Tourism for and beyond economic profit" in Évora (12-13 December 2014).
Working Languages for oral communications: Portuguese, English, Spanish, French, Italian. However, papers for publication can only be due in English. No translation will be provided.
We will privilege comparative and transdisciplinary approaches and case-studies (especially of the Iberian universe). Potential contributors are invited to submit a 300 word abstract on themes related to any of the following conference tracks:
-Historical gardens and tourism
-Rural tourism at quintas, granjas and villas
-Tourism and gardens between preservation and profit
-New itineraries, new approaches to improve tourism in gardens and landscapes
-Tourism and danger for gardens and landscapes preservation
-Gardens labels of quality to preserve gardens identity
-Successful of historical gardens devoted to tourism
-Gardens and sites, heritage and tourism
Papers and panels on the above themes are invited. However, papers/panels on other subjects related to the above topics will also be considered. Participants will be held to a twenty minute presentation limit.
Please submit an abstract or a full paper and a bio note by October 31, 2014, to:
To insure prompt notification, please include your e-mail address on your submission.
Workshop Schedule:
Submission of abstracts: deadline – 31 October 2014
Acceptance deadline – 31 October 2014
Final program – 15 November
Workshop – 12, 13 December 2014
Coordination
Ana Duarte Rodrigues
Aurora Carapinha
Advisory Committee
Alexandra Gago da Câmara (Universidade Moderna)
Ana Duarte Rodrigues (Universidade de Évora)
Ana Maria Ferreira (Universidade de Évora)
António Lamas (Parques de Sintra-Monte da Lua)
Aurora Carapinha (Universidade de Évora)
Maria Cardeira da Silva (FCSH)
Maria João Castro (IHA)
Ema Pires (Universidade de Évora)
Fernando Mascarenhas (Fundação das Casas de Fronteira e Alorna)
Paulo Simões Rodrigues (Universidade de Évora)
Teresa Ferreira (Turismo de Portugal)
Inscrição evento
Voltar à listagem